Princess Island Turkey Package price: 35 Euros
Princess island tour is also known as the 3-Island tour/visit. These Princess islands are the nearest tourist destinations from Istanbul that are off the coast. This means you will be touring these islands through boat or ferry. But if you are new in Turkey, or not an individual traveler, then your best bet is to get a guided tour to Princess Island in Turkey. These islands are also called 2-island tour and they are a great destination for visiting from Pakistan.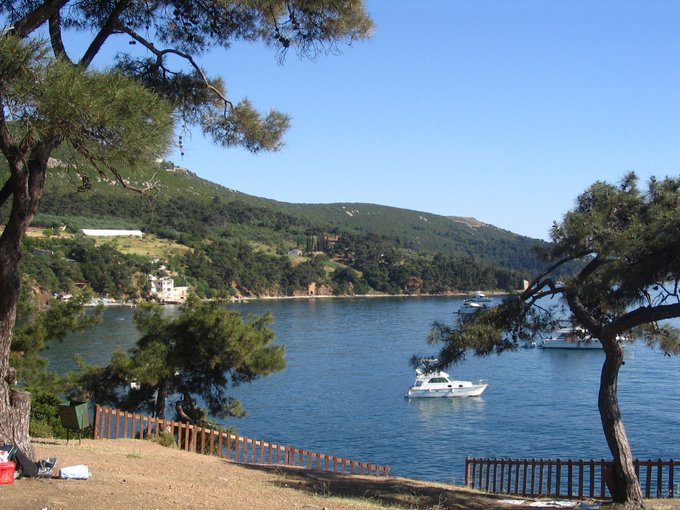 As a tourist interested in exotic places in Turkey, you start from Istanbul, Turkey and get to the Princess Island with 0km tours. The princes island tour can be taken five days a week including Tuesday, Wednesday, Thursday, Saturday and Sunday in winters and operate everyday in Summers.
The whole tour lasts 8 hours and includes lunch. You will get to visit the two of the most beautiful islands in Turkey alone. The beauty of these islands lies in their peculiarities, their atmosphere, and especially their splendor. You will experience an exciting thrill once you get there. The beauty cannot be described in words until and unless you get there yourself and enjoy the Sea of Marmara and the voyage to this tropical island.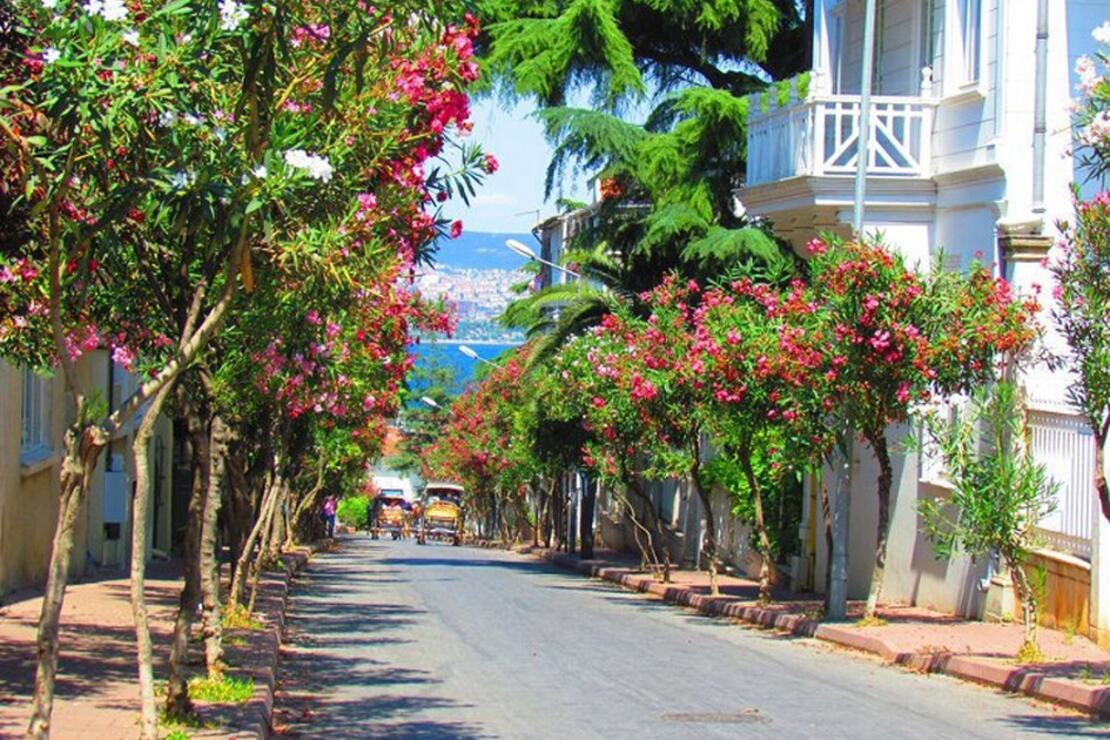 Pakistanis can enjoy the amazing green and picturesque islands off the coast of Istanbul. You will see another Istanbul and another Turkey.
The princess islands have a strong history behind them. There are a total of nine islands and four are accessible to the general public. Other five are under the government of Turkey and used for multiple government projects. Before the inception of Turkey, Princess islands were under the clutches of aristocrats, artists, and even monarchs who used them for their leisure. After the democracy in Turkey, these islands became a market and a tourist hub for international and local travelers. Now these islands are a great way to vent out heat of the day. Local travelers can take a day tour with 0km for just 40 Euros. Or, even tourists from Pakistan can visit the Princess Islands of Turkey with 0km tour group for a life changing atmosphere at the Turkish archipelago.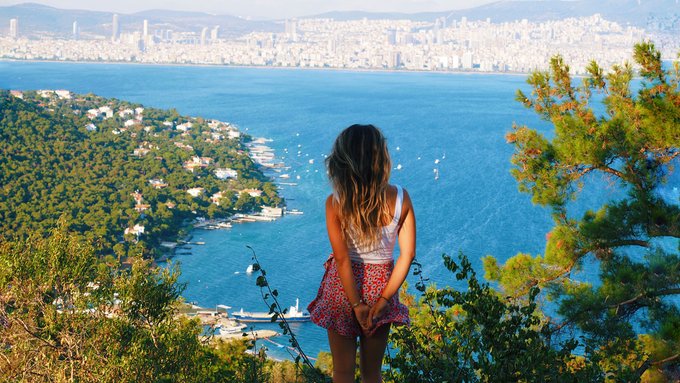 ROUTE OF THE TOUR
Gather at the Golden Horn in Istanbul and take a private two-deck boat to the sea of Marmara and enjoy the scenic Bosphorus waterway while enjoying on the upper-deck of the boat.
1. We will move to the Heybeli Ada (Heybeli Island). Known for its extremely green beauty, the Heybeli Ada island is one of the finest islands in all of the Princess Islands. It has paved roads where tourists can enjoy cycle rides and electric buses that are included in the tour. The best part about this island is its SILENCE. Yes! You won't find any type of boring noises like horns, city hustle bustle and construction noises. Moreover, you will be able the electric bus ride for the island for FREE.
2. It is time for LUNCH. Taste the finest Turkish on a finest resturatan. Our cuisines include the traditional Turkish mezzes (starters), and of course the main course.
4. Finally, the third stop is Büyük Ada (Buyuk Ada, Big Island). As the name says, it is the biggest island of the Istanbul's archipelago. And, because of its size, it has many historical references attached to it. You will get to visit some of these historical places including a visit to Aya Yorgi Church, Hamidiye mosque, built by Sultan Abdulhamit II, and many more exciting places. We will accompany you along the way and tell you all there is to know about the richness of these picturesque beauties.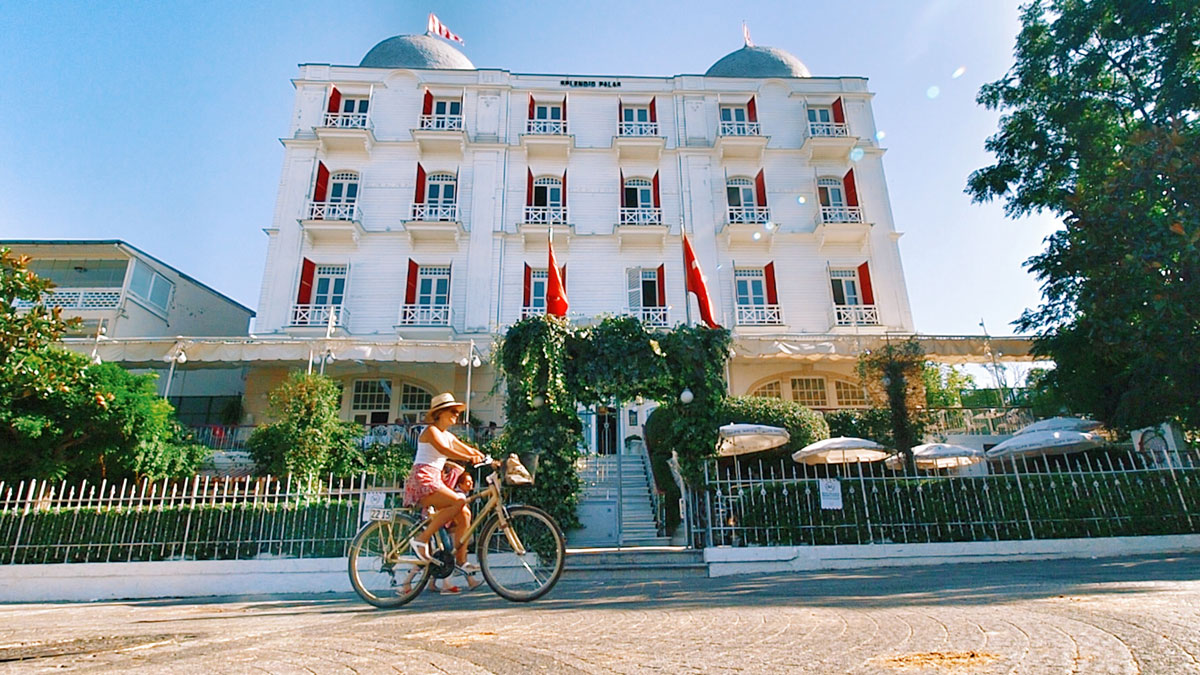 INCLUSIONS
• Two-ways transfer (hotel pickup and drop-off from Sultan Ahmet, Beyazit, Taksim, Topkapi, Aksaray)
• Round-trip boat voyage;
• Lunch with Drinks
• Electic Bus Tour
• English-speaking tour guide.
HOW IT WORKS
We will pick you from your hotel in-between 8.00AM and 9.00 AM on the day of your choice. Then, we will sail from Golden Horn as per our designated route.
Our tour will include travel to the two princess islands, Electric Bus tour to Princess Island , visits to historical places, a wholesome lunch, and a drop back at your hotel.
Book Istanbul Princess' Island Tour from Pakistan with 0km Tour by e-mail, WhatsApp or phone.
WHO SHOULD VISIT PRINCESS ISLAND?
• Families.
• Couples.
• Companies of friends.
• Business trips tourists.
• All tourists who want to see another Turkey and escape from the noisy city.
TERMS AND CONDITIONS
We accept the reservations only with advance payment
0-2 Years free
3-12 years half price
WHAT YOU NEED TO KNOW
• Although Sea of Marmara is a fine sail during the summer and spring season, but it gets rough at times due to seasonal weather changes. Accordingly, we may have to use the public ferry boats because of their higher level of safety for our customers. During such visits we will only visit the Buyukada Island and do lunch in one of the finest restaurants available during our tour.
• Drinks are Not included.
TOUR DAYS:
Tuesday, Wednesday, Thursday, Saturday and Sunday
FOR BOOKING & DETAILS:
Faizan Langawala: +905368322379 (Whatsaap) / faizan@0km.com.pk