Turkey is a beautiful and diverse country, filled with stunning landscapes, rich history, delicious cuisine, and warm hospitality. Exploring Turkey with 0km is a fantastic way to experience all that this country has to offer while customizing your itinerary to suit your individual preferences and interests.
First, let's start with Istanbul, the vibrant and bustling city that straddles both Europe and Asia. With 0km, you can visit all the iconic sites such as the Blue Mosque, Hagia Sophia, Topkapi Palace, and the Grand Bazaar, and discover hidden gems off the beaten path, such as the charming neighborhoods of Kadikoy and Bebek. You can also indulge in delicious Turkish cuisine, from traditional meze plates to savory kebabs and sweet baklava.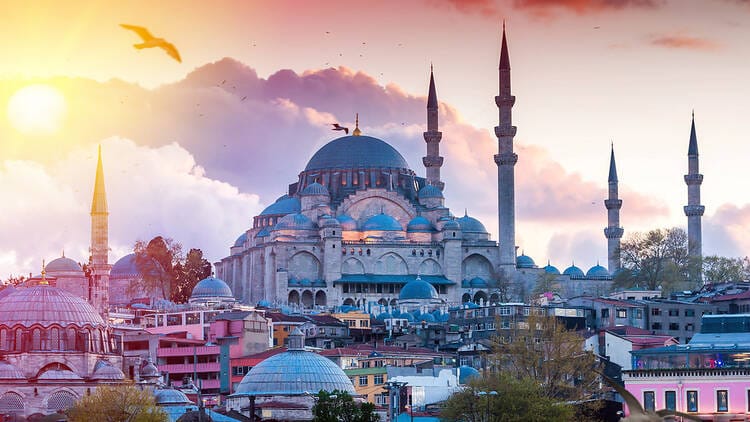 Next, head to Cappadocia, a unique and otherworldly region famous for its fairy chimneys, underground cities, and hot air balloon rides. With 0km, you can explore the ancient cave churches, hike the stunning valleys, and witness the sunrise over the otherworldly landscape. You can also take a pottery class, visit a local winery, or go on a horseback ride through the breathtaking scenery.
Another must-visit destination in Turkey is the coastal city of Antalya, known for its beautiful beaches, turquoise waters, and ancient ruins. With 0km, you can soak up the sun on the pristine beaches, explore the fascinating history of the city at the Antalya Museum and the ancient city of Perge, or take a scenic boat tour along the coast.
Finally, no trip to Turkey would be complete without experiencing the traditional Turkish bath, known as a hammam. With 0km, you can visit a local hammam and indulge in a luxurious spa treatment that includes a steam bath, body scrub, and massage.
In conclusion, exploring Turkey with 0km is an excellent way to customize your itinerary to suit your interests and preferences while experiencing all that this beautiful country has to offer. From the vibrant city of Istanbul to the stunning landscapes of Cappadocia and the pristine beaches of Antalya, Turkey is a country that is sure to leave a lasting impression