Experience a thrilling trip from Karachi to Quetta, engaging yourself in an exploration that reveals Pakistan's varied beauties. Along the way, explore historical sites, discover natural beauty, and indulge in delicious food.
This journey provides an enthralling blend of people, places, and experiences, making it an unforgettable journey through the heart of the country.
Join us as we provide a glimpse into this enlightening trip that takes us from the vibrant city of Karachi to the alluring landscape of Quetta.
Route Choices, Duration, and Best Travel Time
It is crucial to plan a trip from Karachi to Quetta by taking into account the available routes, the duration of the trip, and the ideal time for departure. Travelers can plan their tour to suit their preferences due to the available route options, which offer various experiences.
The Coastal Highway and the National Highway (N25) are the two main travel routes between Karachi and Quetta. While the National Highway travels more directly through towns like Khuzdar and Kalat, the Coastal Highway offers breathtaking coastal views as it passes through Ormara and Pasni.
The desire for scenic beauty, cultural experiences, or a combination of both can influence a traveler's decision.
Depending on the route taken, stops, and the flow of traffic, the trip usually lasts between 24 and 30 hours. Travelers can choose to do a non-stop trip or split it up with overnight stays in cities along the way to explore and rest.
An enjoyable vacation depends on taking the ideal time to travel into consideration. The ideal time is between late autumn and early spring (October to March), when the weather is mild and pleasant, making the trip comfortable and the scenery attractive.
To guarantee a safe and enjoyable trip, it is advised to avoid the sweltering summers and harsh winters.
The journey from Karachi to Quetta will be greatly more enjoyable if the route is planned, the duration is taken into consideration, and the best travel season is selected, ensuring a memorable and enriching experience.
Highlighted Cities and Attractions Along the Route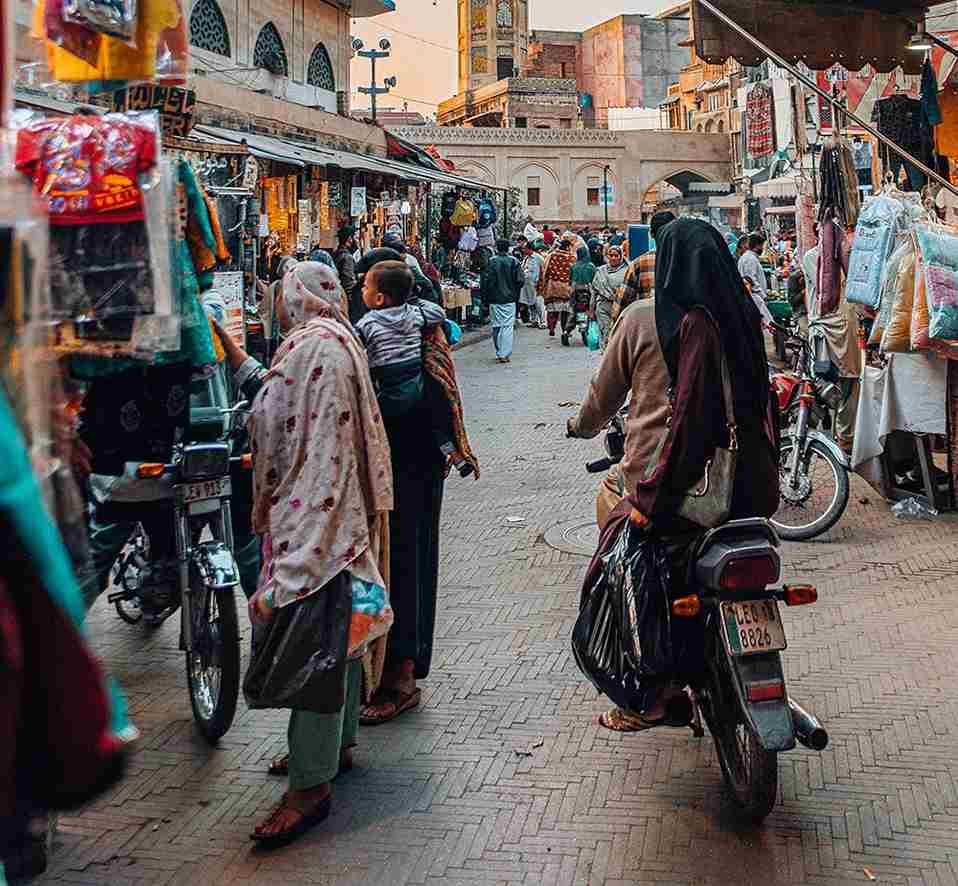 Exploring the route from Karachi to Quetta involves a fun variety of key stops that introduce visitors to famous cities and views. Along the way, one can explore Khuzdar, a bustling city famous for its beautiful natural surroundings and rich historical past.
Kalat, which is further along, attracts with its imposing fort and the beautiful glamor of Suraj Valley. With its calm beaches and lively fishing ports, Ormara's coastal charm draws travelers in as the journey goes on.
The chance to visit Lasbela, a historic city, and see the magnificent Princess of Hope statue gives the journey an additional special touch.
These key stops offer a beautiful blend of local culture, historical importance, and scenic beauty, making the trip from Karachi to Quetta an interesting adventure full of fascinating discoveries.
Must-See Natural Attractions on the Way
As you travel from Karachi to Quetta, you'll come across a dazzling array of natural treasures. See the amazing scenery along the Coastal Highway and National Highway, which are decorated with majestic mountains, vast deserts, and mesmerizing coastline views.
Explore the fascinating rock formations of Kund Malir, immerse yourself in the grandeur of Hingol National Park, and be in awe of the Hub Dam's breathtaking surroundings. This tour guarantees an unforgettable glimpse into Pakistan's natural beauty.
Discovering Local Cuisine: Recommended Meals
Explore the diverse variety of flavors that characterize Pakistani food as you travel from Karachi to Quetta. At the suggested food stops along the trip, try delicious meals that reflect the region's unique culinary culture.
Enjoy flavorful curries, delicious kebabs, and aromatic biryanis, all of which are examples of the local cuisine of the locations you visit.
This culinary journey will thrill your taste buds with a true taste of Pakistan's traditional and regional dishes, from the busy streets of Karachi to the vibrant marketplaces of Quetta. Good appetite!
Experiencing the Local Culture
From Karachi to Quetta, set out on a cultural trip where interacting with the locals will give your journey a dynamic new dimension. As you interact with the friendly people, immerse yourself in the diverse tapestry of traditions, languages, and customs.
Every interaction offers a glimpse into the heart and soul of Pakistan, from bustling bazaars to charming countryside.
Share experiences, take part in customary celebrations, and enjoy the friendliness of everyone you come across. This cultural expedition makes sure that the varied legacy that characterizes this attractive path is better understood and appreciated.
Effective Tips to Make Your Trip Pleasant
Accommodation
1. To ensure a comfortable visit, do your research and reserve your accommodations in advance.
2. Think about possibilities like hotels, guesthouses, or homestays that fit your needs and price range.
3. Make sure the lodging you've picked lives up to your expectations by reading reviews and ratings.
Safety
1. Learn about the regions you'll be traveling to and remain alert to any potential security risks.
2. Consider utilizing a money belt or a secure travel wallet to keep your stuff safe.
3. To respect cultural standards, be aware of regional customs and dress accordingly.
Healthcare
1. Before your trip, consult with a healthcare provider about the essential vaccines and safety measures.
2. Carry a first-aid kit that includes the basics, such as bandages, painkillers, and any prescription medicines.
3. To avoid any health problems, drink plenty of water, eat a healthy diet, and pay attention to food hygiene.
Packing
1. Consider the weather and environment of the area during your travel dates while choosing your clothing.
2. Utilize packing cubes or compartments to neatly organize your items for simple access and improved organization.
3. Consider the activities you'll be participating in throughout your trip while packing adaptable apparel items and supplies.
Conclusion
Discover Pakistan's allure with our travel guide, "Karachi to Quetta: A Complete Travel Guide." This guide offers an engaging journey by providing a wide tapestry of experiences, from visual wonders to cultural immersion and culinary delights.
Set off on the trip with excitement and preparation to make lifelong memories along this attractive route through Pakistan's interior.